Tingz is the only Industry 4.0 platform developed specifically for construction site processes. You can monitor your work machines, valuable equipment and personnel with innovative wireless technologies and analyze them on screens designed according to construction site workflows.
Take a closer look at Tingz
Unlike on board computers and ECU, Tingz algorithms can accurately calculate real run hours of machines. In this way, idle and active times can be separated in accordance with the understanding of the project manager in the field. This information then matched with the work zones defined on the map. Detailed and highly accurate scoring reports are obtained.
Transparent and 100% accurate run hour reporting.
Real-time cost tracking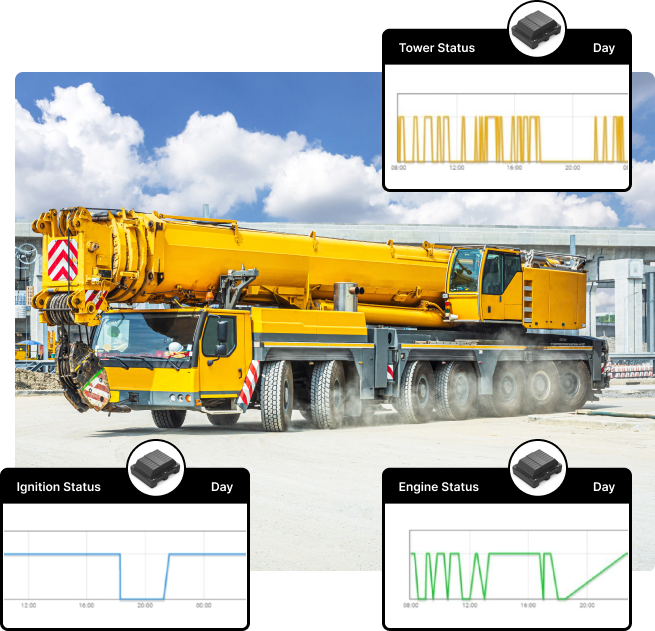 Tingz sensors can calculate total working hours with 100% accuracy. In this way, periodical maintenance and total utilizations can be dynamically monitored.
Instantly monitor the total working hours of all machines.
Dynamically schedule periodic maintenances.
Unnecessary fuel consumption and fuel leaks can be detected by continuous monitoring of machine activities and fuel consumption.
Avoid fuel thefts and over consumptions.
Predict engine failures based on fuel consumption.
You can follow your personnel in the work sites. Thanks to Tingz sensors, you can track personnel work-hour reports, occupational safety warnings, machine-personnel interactions.
Accurate work-hour reporting for field personnel.
Smart solution for work safety.
Tingz platform can easily integrate with different IoT solutions, ERP software and reporting applications. In this way, you can reach your digital construction site from a single screen.
Integration and orchestration of different solutions.
Easy integration with ERP and maintenance softwares.